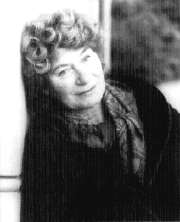 Shirley Collins
her official website
a five part interview
When this album was first
released in 1971, it was regarded
as adventurous, combining a
traditional English singer with
25 musicians, some from
a folk background, others from
the fields of contemporary rock
and early music.
or Traditional Adventures, or...
...hmmm... We wandered down
this lane, and took a left turn
somewhere, and ended up here.
There are a few familiar names,
but for the most part, the singers
featured are unknown, or to
be more correct, known only to
those who have, to quote a page
title from another of our websites,
An Open Ear On The Past.
this from our
Rise Up Like The Sun website
The story of Bob Copper
and the Copper Family,
one of the stalwarts of
English folk music, and the
remarkable tale of their
songs' continuing influence.
shown on BBC 4
in October of 2004
an introduction to
to one very incredible online magazine,
celebrating all aspects of traditional
music, from all parts of the world.
yet another page from our
Rise Up Like The Sun website
Other Folk
Station St. Lewes, East Sussex
The events that take place
every Thursday in the
well-appointed upstairs room
at the Royal Oak
are intended to encourage
the performance of
traditional music and song,
and do they ever, so if you're
in their neck of the woods
find your way there
The music is quite simply, a joy
to listen to, wonderful tunes, played
with bags of energy and bounce.
The playing has that nice raw edge
... ...the record is a delight
Rod Stradling
MUSICAL TRADITIONS MAGAZINE
www.mustrad.org.uk
where we got the
Swarbometer from