The Odyssey Continues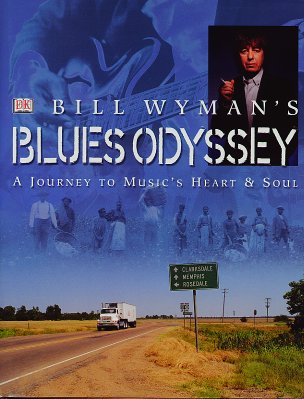 You come across one story, and that story leads to ten others and each of those ten........well, you get the idea. Thus it is that we find ourselves on a second leg of the Blues Odyssey, as we delve deeper and deeper into this, the quintessentiel American roots music. From the Mississippi Delta, to the streets of Chicago, and from there to all points east and west, the blues has travelled. So shall we travel, retracing some of our steps, and meeting up with some of the same characters we have already met, and meeting some brand new characters. On this page we're going to meet those folk that are today known as "one hit wonders", there were alot of those in the blues, they may have recorded five or six sides, and then when one of those sides was released, and it didn't sell, the record companies saw no reason to release the others, and the singer or singers simply disalleared back from whence they came, and were heard of no more. We're also going to include a section on, what is known as "suggestive" lyrics; we think you get the drift here.....though some of the lyrics went beyond the suggestive, and got right to the point, as you'll see, by some of the titles. There'll be these items and many more, and of course more links to....well to everything that is was, is, and will be.....The Blues!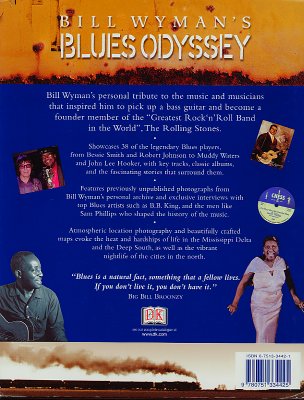 The Musicians
original, vintage
full length tracks from
Charley Patton, Memphis Minnie,
Bessie Smith, Robert Johnson
plus many others.
a truly amazing find
the roots are the same
he was the front man
Paul Jones starts a new series of
programmes on Wednesday 12th May
highlighting the six of the most
prominent blues artists of
the 20th Century who can




Festivals, Organisations
and Others
Head off to Germany and check
out Stefan Wirz's massive discography
of some of the greatest artists
that ever played the Blues.
An A+++ site for reference and study.
home of
The King Biscuit Blues Festival
Helena, Arkansas, USA
road trips to several Delta blues
juke joints in both
Louisiana and Mississippi.
... takes readers on a tour of
Mississippi Delta blues juke joints
house party of the Blues
. . . winds past the plantation houses
of the Mississippi Delta
to the south-side clubs and tenements
of postwar Chicago.
While it's a somber trip, humbling,
and even distressing,
it's also enchanting and joyful
-- and reassuring in its success.
celebrating 100 years of
The Blues