This website grew out of the In The Country of Country page on the parent site, Folk Roots, New Routes, we were reading the book that the page and this site are based, In The Country of Country by Nicholas Dawidof, it is an exploration of the performers, places, and experiences which form country music--a genre which is exciting, exhilarating, heart wrenching, joyful and uniquely and authentically American. Now, while this it is based on Nicholas Dawidoff's book, and we'll feature the artists he includes in the book, we'll also be adding from our own lists of artists.... From The Carter Family all the way throught to Emmylou Harris, with side trips to goodness knows how many places, we'll cover as much ground as we possibly can. Canada is well represented here as well, with Blue Rodeo and Cowboy Junkies, just to name a couple. You'll note that there are crossovers between country and blues, you'll soon see why...there were some of the early country musicians who recorded blues tunes, and infact it is said by some, that Jimmie Rodgers actually wrote blues...witness The Blue Yodel material. Websites overlap as well, in particular The American Roots site, after all both Country and Blues are part of the American Roots music scene...anyway, time to go, the train is waiting at the station, but before we go please read the brief biographical sketch of Nicholas Dawidoff, to whom massive thanks are due, for all the inspiration for this site. Thanks Nicholas!
Now....shall we be off....the train's whistle is blowing......
Nicholas Dawidoff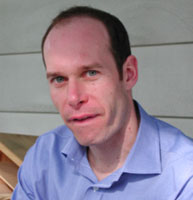 Nicholas Dawidoff
Writer Nicholas Dawidoff is a graduate of Harvard University and has been a Guggenheim Fellow and, very recently, a Berlin Prize Fellow of the American Academy. Early in his career he worked at Sports Illustrated, and he is now a regular contributor to a number of magazines including The New Yorker, The New York Times Magazine and The American Scholar. Dawidoff has authored The Catcher Was A Spy: The Mysterious Life of Moe Berg and In the Country of Country: A Journey to the Roots of American Music. His two latest books are Baseball: A Literary Anthology, which he edited for the Library Of America, and The Fly Swatter: How My Grandfather Made His Way in the World.